Our brewery has a bright and family-friendly tasting room, a retail area and small patio, open 6 days a week and located next to the Safeway on Railway Avenue.
In addition to our usual line up of beers, we also serve seasonal brews, pilot brews (our brewer's latest small batch creations), and our brand new Beer Cocktails. Juice and San Pellegrino are in the self-serve case for designated drivers and youngsters.
The retail area carries Canmore Brewing branded road cycling kit, mountain bike jerseys, an assortment of tee shirts and flannels, hats, buffs, glassware and a rotating inventory of fun socks and novelty items. Perfect as souvenirs or gifts for your beer-loving friends and family. Everyone looks great in orange!
Although our brewery does not have a kitchen, we invite you to order a pizza to your table, bring your own picnic or click here to check out the tasty snacks we serve in our tasting room, all thoughtfully selected to go perfectly with beer!
Drop in for a pint, a growler fill or some take away cans. You know you want to!
Feeling peckish? We've got a selection of light fare to get you through the growlies. From savoury hand pies by Pie Junkie - made from scratch with an all butter crust and homemade fillings, to beer pretzels crafted just outside our back door by JK Bakery – made with our very own Georgetown Brown Ale. Of course, we also have a selection of salty snacks if you just need a little pick-me-up.
If you need something more substantial, you're welcome to order anything from pizza to sushi from any one of Canmore's fantastic restaurants and have it delivered to the brewery so you can enjoy it right where your beer was made.
We are super proud of our beautiful brewery and love to show it off. Book a tour to learn more about where we came from and how we make our delicious beer.
Regular tours are available every Saturday from 1:30-2:30. Click the button below to reserve your spot. Private tours for 10 or more and private events are also available. Come celebrate with us. For more info please visit our Eventbrite page linked here.
Even if you can't make a tour, we have plenty of seating overlooking our brewhouse, so you might even get to watch your next beer being made.
Book a Tour
Need a Space?
Having a get-together and looking for something a little more exciting than a conference room? Get in touch with us to see if we have a time or space that fits the bill. We host a variety of events from a small gathering at a few tables to a private function where you can have the place to yourself. Between the taproom and brewhouse seating areas we can accommodate up to 140 guests. Have the event catered by your favorite chef or bring your own. We've got the drinks covered!
For rates, availability and more details on just how flexible we can be, send a note to susan.dunn@canmorebrewing.com.
Upcoming Events
Check our social media streams here to see what's coming up at the brewery. From our Brewhouse Concert Series, new beer launches, cheap beer nights, fundraisers, movie nights, or an assortment of other great events, we've probably got something going on that you should pencil into your calendar, or get Siri to do it, or Alexa, or however the kids do it these days.

The Highline trail in Canmore is a local favourite and is epic in all proportions. Traversing the slopes of the Ehagay Nakoda Range from the base of the Three Sisters to the shadow of Ha Ling Peak, it has something for everyone!
This lagered blonde was made to be a favourite for as long as the trail has been. Light in body and colour, with hints of stone fruit and grain.


The Valley of the Ten Peaks is one of the most remarkable views in all of Banff National Park, even having the distinction of appearing on the twenty dollar bill on two occasions. O Canada!
A moderately hopped American style pale ale, slightly sweet, biscuity and very quenching. Welcome to craft beer.


From the very street we call home, to the gentle bend in the pathway in front of the brewery, much of this town was shaped by the railway history. The trains still rumble by our door a few times a day.
This refreshing and crisp west coast style IPA has a healthy dose of malted rye, plenty of hops in the boil and a thorough dry hop. This IPA is very approachable.


Who can resist a ghost town story? The old coal mining town has mostly faded into the riverbanks of the Bow, just a short hop west of Canmore. Follow the Georgetown Trail and see for yourself.
With the addition of caramel and chocolate malts, this brown ale will entice you over to the dark side – in a good way! Crisp, sweet and soooooo caramello.


For over 100 years the west side of the Bow River in Canmore has been known as Mineside, courtesy of the once numerous coal mines in the area. It all started in 1887 with the No. 1 Mine at Canmore Creek.
Silky smooth and dark, just like the area's coal. This English style stout features pale, chocolate and caramel malts along with roasted and flaked barley for a complex, delicious treat.


When the skies in the Bow Valley turn grey and cloudy each fall, and the mountain tops turn white, some folks pack their bags. Some folks stay for a beer and have some fun - that's us.
This New England style IPA is hazy, fruity, and just the right beer to embrace the Fall with. Lots of aroma and flavour are provided by Hallertau Blanc, Mosaic, and Amarillo hops.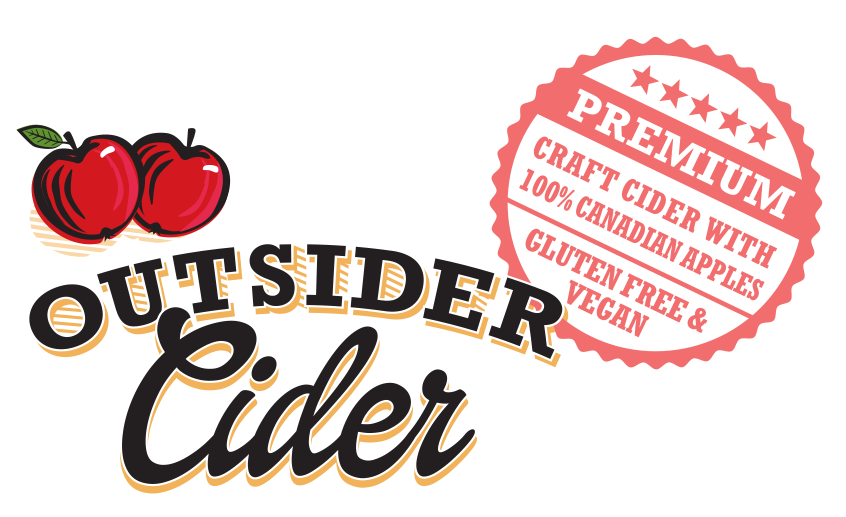 Get your daily fix of Outsider Cider - for the outsider in you. Crisp apple, tropical fruit, a hint of tartness and a dry finish. Just what the doctor ordered. Made with 100% Canadian apples.
(It's also gluten-free and vegan.)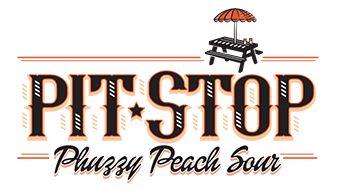 There are NO peaches in this beer. The Philly Sour yeast, which was recently found on the bark of a dogwood tree in West Philadelphia, is responsible for the wonderful peach notes in this beer. The addition of Sabro hops makes the magic complete - giving us the incredibly juicy Phuzzy Peach Sour.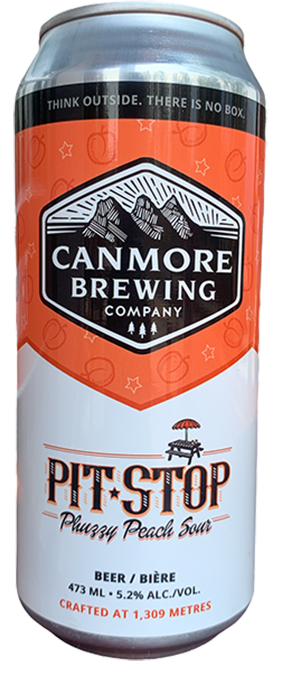 This beer is dedicated to our little sister, Maureen. She would have liked this beer, and the Little Sister peak it's brewed under. Brewed in the traditional Belgian style with unmalted wheat and malted barley - we've added a bit of Earl Grey tea to the finished beer for just a little extra complexity.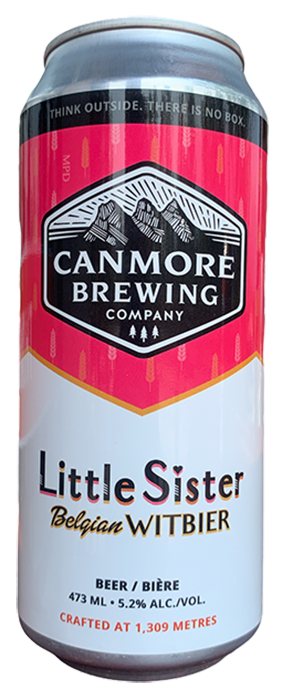 Our Story
Growing up on the east coast, near the water, we learned how to enjoy the outdoors, have fun, build stuff, and do things the right way. The ocean was our playground. And we learned how to share with family, friends, and strangers too. We learned respect. The mountains, rivers and lakes of the west are our playgrounds now; go out and enjoy them. Share the times and stories with friends, family and strangers too. Over a beer. And respect them all.
Our Core Values
People come first.
Respect it. Whether it's a person, tradition, our products, or the planet.
Be a positive part of the community.
Our compass is driven by honesty and truthfulness to ourselves and our customers
Respectful and positive teams focused on "we" not "I".
We will work hard to make our customers successful. We're nothing without them.
Get In Touch
Get connected and catch the latest updates and launch details.
Hours:
We are currently open!